Our Church Staff
Our Church thrives because of the energy and style of the people who are a part of our leadership. Here are a few of the people that make our church community special:
Trey Bledsoe - Youth Pastor
Trey came to FBC Winona in early 2013 following his graduation from Dallas Baptist University. During that same period of time, Trey married Erica and they came to FBC Winona as a wonderful ministry team. Trey leads our ministry to students grade 7-12. He has a passion for God's Word and for making disciples . . .as well as baseball (Go Rangers!) and fishing. Erica enjoys baseball and photography.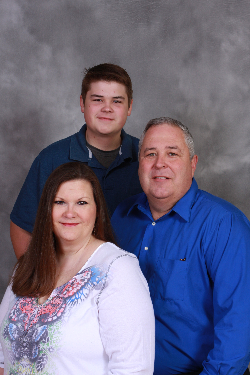 Earl Brown - Worship Minister
Bro. Earl is a former Minister of Music at FBC Winona who went on to Pastor a couple of churches. We are thankful that he has felt led to take a break from vocational ministry to come and help us fill the need we had for an Interim Worship Minister. Bro. Earl and Brenda have been married for over 30 years and have two children. Brenda plays the piano for FBC Winona.